Firewood & More: 100% Guaranteed, Fast and Friendly Service!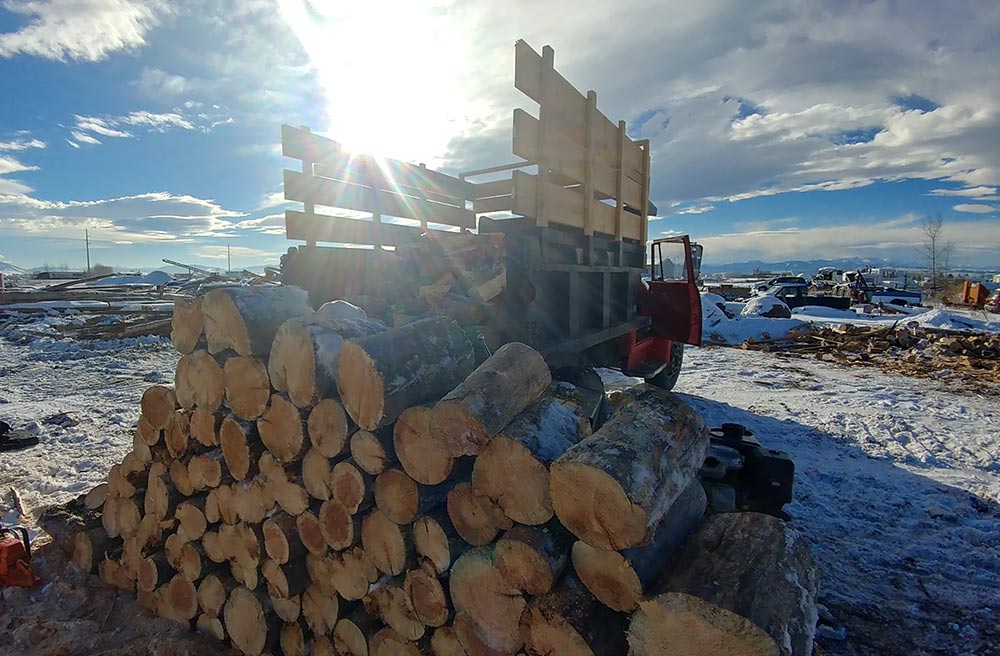 Each cord seasoned, sized and split
Aching Axes Firewood and More, L.L.C. is a firewood delivery service. We purchase all of our log locally, seeking only high quality, seasoned wood ready to burn and provide radiant warmth and safety. We want to ensure you have the best supply to keep you warm through the crisp Montana winter mornings and bone-chilling nights. These logs are bucked into 15 inch rounds and then run through the hydraulic log splitter until they are split into ignitable, manageable pieces.  Rounds are available intact (un-split) as well at no additional or reduced cost. 
Firewood is measured and sold as cords, approximately 128 Cubic Feet or a stacked section of wood pieces measuring 4' x 8' x 4'. Any amount of firewood can be ordered for delivery and we will be pleased to oblige if we can do so. At the delivery site we will also make every effort to ensure the firewood is placed where the customer requests. 
Stacking services are available at a nominal fee to those who would require assistance with such an activity.
1 CORINTHIANS 10:31-11:1